Sale - Flat 51 m² in Eastern Peloponnese
Exclusive
---
Region:
Eastern Peloponnese
---
Type:
Flat
---
Category:
Sale
---
Sq. Meters:
51 m2
---
Year of construction:
2009
---
Distance from airport:
---
Number of rooms:
2
---
Heating:
diesel
---
Parking
Sea View
Swimming Pool
Lift
Fireplace
Wifi
For sale apartment of 51 sq.meters in Eastern Peloponnese . The apartment is situated on the ground floor. It consists of one bedroom, living room with kitchen, one bathroom. Flat has front layout. A magnificent view of the sea, the mountain, the forest opens up from the windows. There are solar panels for water heating, air conditioning and heating. Building has a lift. There is an alarm system installed. Extras included with the property: parking space.
The apartment is located in the area of Melissi near Corinth town.
In the same building, there are offered for sale the next apartments:
Ground floor:
Apartment 82 (Δ1) sq.m. - price 109.000
Apartment 54 (Δ2) sq. M. - price 71.000
Apartment 52 (Δ4) sq.m. - price 71.000
1st floor:
Apartment 82 (Δ1) sq.m. - price 108.000
Apartment 59 (Δ2) Sq. M. - price 79.000
Apartment 55 (Δ3) sq.m. - price 73.000
Apartment 53 (Δ4) sq.m. - price 70.000
Apartment 52 (Δ5) sq.m. - price 69.000
2 studios for 20 sq.m. - price 27.000 each (without a balcony and a sea view)
2nd floor:
Apartment 99 (Δ1) sq.m. - price 131.000
Apartment 46 (Δ2) Sq. M. - price 62.000
Apartment 47 (Δ3) sq.m. - price 63.000
Apartment 54 sq.m. (Δ4) - price 72.000
Apartment 47 (Δ5) sq.m. - price 63.000
Apartment 45 (Δ6) sq.m. - price 60.000
Apartment 48 (Δ7) sq.m. - price 69.000
Maria Athanasiadou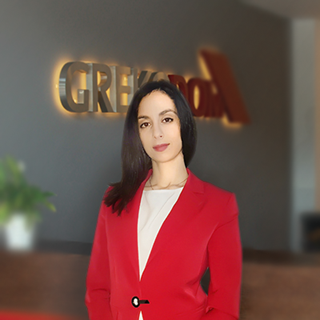 +30 2310 591 431
sales@grekodom.com
David Oganesyan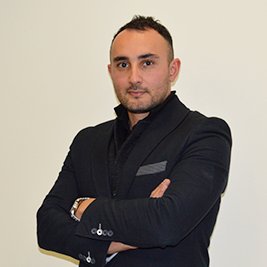 +30 (210) 3254150
sales@grekodom.com