Sale - Flat 34 m² in Athens
Exclusive
---
---
Type:
Flat
---
Category:
Sale
---
Profitability :
---
Sq. Meters:
34 m2
---
Year of construction:
1971
---
Year of renovation:
2018
---
Distance from sea:
---
Distance from airport:
---
Number of rooms:
1
---
Heating:
diesel
---
Parking
Sea View
Swimming Pool
Lift
Fireplace
Wifi
For sale apartment of 34 sq.meters in Athens. The apartment is situated on the ground floor. It consists of living room with kitchen, one shower WC. Flat has front layout. There is heating. Building has a lift.
We offer for sale an investment project of Grekodom Development Mouzenidis Group
The project will be accompanied and guaranteed before its completion by turnkey company Grekodom Development
The flat is located in the center of Athens , 500m far from the National train station of Athens ( and metro station )
Kolonos is a district of Athens, located on the western side of the municipality of Athens. It borders with the Plato, Skouze, Kolokynthos, Sepolia and Attica districts, while its boundaries to the west reach Kifissos Avenue. It is crossed by Lenorman Street and is serviced by Metro Line 2 and Larissa Station, as well as by the railway and Attiki Station.
Kolonos is a densely populated area with few unobstructed spaces. It was strongly rebuilt mainly in the 1960s and 1970s. The Hippopotamus Hill is part of the neighborhood.
In antiquity Kolonos was considered the most prestigious city of ancient Athens. It was a riverside municipality and was crossed by the river Kifissos, which is underground under Kifissos Avenue.
The property is currently under renovation, as per the latest technologies, using the newest materials!
As per the request of the owner, the property has been made in an English style the interior layout has been changed, new electrical wiring, hydraulics and the sanitary fixtures were installed, all windows were replaced with double-glazed windows, equipped with the new thermal insulation technology all the necessary bathroom fixtures were installed in the bathrooms
The tax transition is 3.09%
The property is an investment opportunity, as it is bringing to the owner high and stable income from the rents . More detailed :
investment amount : 40.000 + expenses 9% = 43.600 euros
yearly occupancy : 70%
ADR : from 25 euros per day
yearly income : 6.388 euros
yearly expenses : 1.916 euros
clear income after taxes : 4.472 euros
THE PROPERTY IS RESERVED!
Dimitris Georgiadis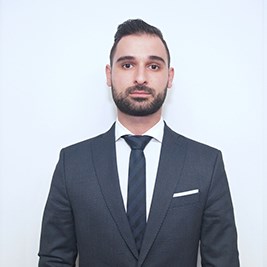 +30 210 3254150
sales@grekodom.com
Denis Tsakalidis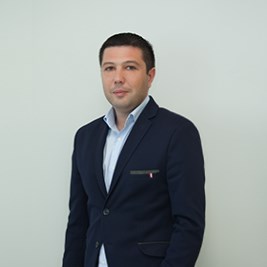 +30 697 5106049
sales@grekodom.com