Sale - Villa 246 m² in Crete
---
---
Type:
Villa
---
Category:
Sale
---
Sq. Meters:
246 m2
---
Land size:
2400 m2
---
Year of construction:
2000
---
Year of renovation:
2017
---
Distance from sea:
---
Dist. to near. town:
---
Distance from airport:
---
Number of rooms:
5
---
Heating:
diesel
---
Parking
Sea View
Swimming Pool
Lift
Fireplace
Wifi
For sale 3-storey villa of 246 sq.meters in Crete. The semi-basement consists of 2 bedrooms, living room with kitchen, one kitchen, 2 shower WC. The ground floor consists of one WCone storeroomone office. The first floor consists of 2 bedrooms, 2 shower WC. A magnificent view of the sea, the mountain, the forest opens up from the windows. There are solar panels for water heating, a fireplace, awnings, heating and a barbecue area. The owners will be leaving the furniture with the sale. Extras included with the property: parking space, garden. The property boasts a swimming pool of private use.
The villa is situated in a quiet place with a fence around. The territory of the villa is neat and tidy - there are phyto-design elements and a large swimming pool with an organized relaxing area. The Residence is located on three levels. The upper and lower levels correspond to bedrooms with bathrooms, also the upper level has two spacious furnished terraces with stunning sea view. The middle level of building corresponds to the office/reception area with an extensive living room, WC, dining room and kitchen.
The building dates back to the XVI century. It should be noted that the building is in very good condition and is of historical and architectural value. Each room contains elements of three different historical epochs, which have been restored and saved with love.
Maria Athanasiadou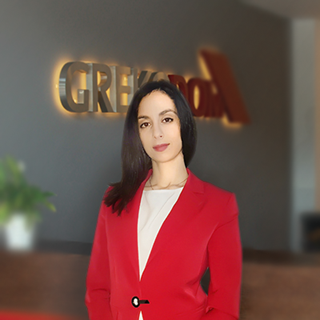 +30 2310 591 431
sales@grekodom.com
Despoina Topalidou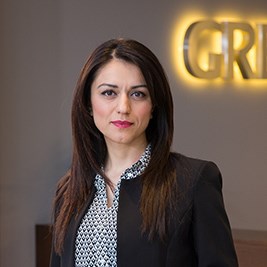 +30 231 0591431
sales@grekodom.com