Sale - Business 62 m² on the Olympic Coast
---
---
Type:
Business
---
Category:
Sale
---
Sq. Meters:
62 m2
---
Year of construction:
2007
---
Distance from sea:
---
Distance from airport:
---
Parking
Sea View
Swimming Pool
Lift
Fireplace
Wifi
A shop of 62 sq m for sale. The shop is located on the seafront of Katerini city.The shop is presented as a space which is currently divided into two parts and is located on the ground floor. Currently there is the accessories shop located on the premises. The rent is €500 per month. There is a verbal agreement in regards to the renting of the second part of the premises for the similar business from the beginning of the season 2015 (approximately from April or May), in this case the rent will be 900 for the whole shop. By this the purchase of this shop could be a very profitable investment.
The proposed investment project provides the opportunity to receive the rent income at a rate of 3.91% per annum . When calculating the profit we took into consideration all the costs of the acquisition and registration of real estate (including legal costs and tax on transfer of property) and getting a guaranteed monthly average cost of rent in the amount of €500.


Investment Type:
Commercial
---
Investment Subtype:
Building
---
Net revenue per annum:
6000,00 €
---
Revenue from Rent per Month:
500,00 €
---
Rentability in %:
50 %
---
* Revenue calculation does not take into account the purchase cost.
Giannis Efimiadis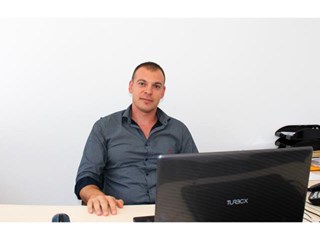 +30 698 5169067
sales@grekodom.com
Christos Petsalis